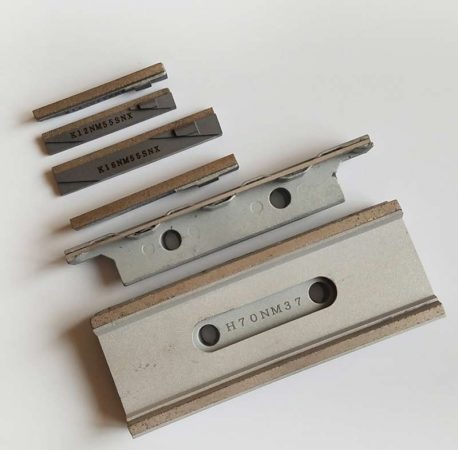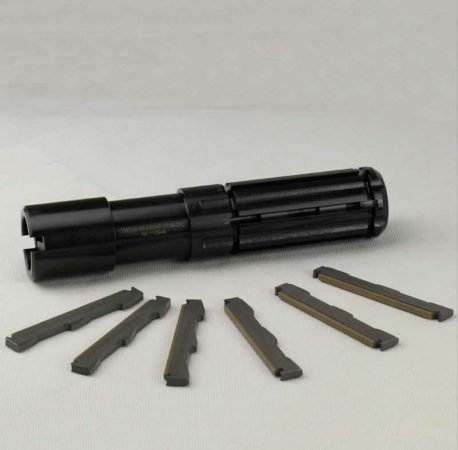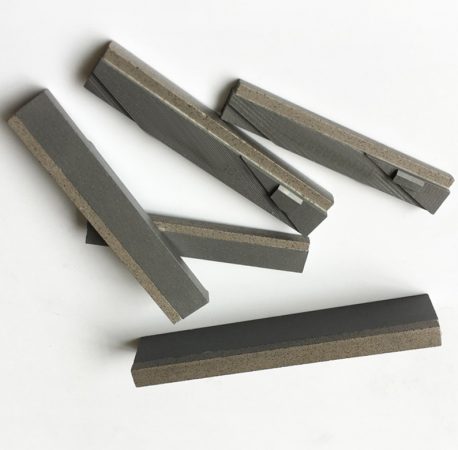 Diamond & CBN Honing Stones(Honing Sticks)
High machining accuracy
Good quality surface
Wide processing range
High productivity
Less cutting allowance
Strong ability of hole rectification
Desciption
Honing refers to a set of stones (sticks) assembled on the honing head put pressure on the workpiece along the radial, and through rotating and moving back and forth for precision honing machine.
When honing high hardness and toughness materials, the honing efficiency of superhard honing stone( stick) is 3-75 times higher than that of ordinary abrasive stone, and the honing efficiency of ordinary materials is also improved about 10 times. Since superhard honing stone (stick) wear is small, the correct shape of the abrasive tool can be maintained, the shape error of the hole can be corrected easily and the active measurement can be used, therefore, the higher honing accuracy and economic effect can be obtained.
We Can Provide The Following Series of Diamond and CBN Honing Stones
Replacement of SUNNEN  Honing Stone Series Specifications
K series: K3, K4, K5, K6, K8, K10, K12, K16, K20, AK20
B series: BL3, BL4, BL5, BL6, BL8, BL10, BL12, BL16, BL20
L series: L3, L4, L5, L6, L8, L10, L12, L16, L20
H series: H70, H50
YY series: YY32, YY48, Y56, Y32, Y20
Other series: AL20, P20, P28
We also offer customized services
These CBN and diamond honing stones are used on SUNNEN, NAGEL, GEHRING, KADIA, FUJI, NISSIN machine, and etc.
Selection of CBN and Honing Stone (stick) and Parameter Analysis
Abrasive
There are mainly two kinds of synthetic diamond and cubic boron nitride (CBN).
Synthetic diamond is used to process hard and brittle materials, such as honing high carbon steel, cast iron, cemented carbide, etc.
Cubic Boron Nitride(CBN) hardness is lower than diamond, but strength, heat resistance, chemical stability is good, mainly used for honing high strength alloy steel, tool steel, stainless steel heat-resistant alloy steel.



Grit
Under the same roughness requirement, the grain size of superhard abrasive used in finish honing is 1# or 2 # finer than that of ordinary abrasive, and that of unhardened steel is 1# or 2# finer than that of hardened steel.
Superhard honing stone(stick) is suitable for rough and finish honing of various materials, but it is less efficient than ordinary abrasive for low roughness (Ra< 0.1μm).
Selection of Diamond and Cubic Boron Nitride Honing Stone(stick) Grit
Grit

Material and Margin /mm

Surface Roughness  Ra/μm

Unhardened Steel

Hardened Steel

Cast Iron

Hardened Steel

Cast Iron

80/100-120/140

0.08-0.12

0.05-0.08

0.10-0.15

2.5-1.5

2.5-1.3

120/140-200/230

0.04-0.07

0.07-0.09

1.25-0.8

2.5-0.8

200/230-325/400

0.02-0.04

0.05-0.07

0.63-0.4

1.25-0.8

325/400-30/36

0.01-0.03

0.04-0.05

0.4-0.2

1.25-0.4

30/36-10/20

0.01-0.2

0.02-0.04

0.32-0.2

0.4-0.2

10/20

0.005-0.015

0.01-0.02

0.16-0.1

0.32-0.1
The Bond and Concentration of Superabrasive Honing stones
Bond and concentration should be selected according to honing conditions. Basic principle:
For finish honing fine-grained honing stone (stick), use resin bond and low concentration
For rough honing bronze bond honing stone (stick), select high concentration  
For electroplated diamond or cubic boron nitride (CBN) honing stone (stick) and mounted wheel, use high concentration.
| | | | |
| --- | --- | --- | --- |
| Bond | Code | Concentration/% | Application |
| Resin | S | 25-50 | Used for low roughness honing( finish honing, polish honing) |
| Vitrified | V | 75 | Good self-sharpening, High honing efficient, Used for rough honing, semi-finish honing. |
| Bronze | Q | 100-150 | High strength, Good wear-resistant, Bad self-sharpening, Used for honing brittle, hard materials or toughness materials |
| Electroplated Metal | D | 200 | Forming honing stones, Honing mandrel with a small hole, High honing efficiency, low durability |
Superhard Honing Stone (Stick) Shape Features
The shapes and sizes of superhard abrasive honing stones are related to the bond used. Usually the self-sharpening of resin, vitrified, electroplated bond honing stones is good, and these shapes are close to that of ordinary abrasive stones. The bronze bond honing stones must apply narrow stones with a groove to improve self –sharpening and avoid blocking.
Video